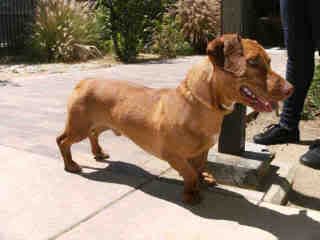 For more information about this animal, call:
North Central Animal Care and Control Center at (888) 452-7381
Ask for information about animal ID number A1138476
From: Tammy Hilo <hilotammy@yahoo.com>:
I saw this dog at North Central today and couldn't get over how differently cute he is and what a sweet special dog he is. The shelter posted a special note to his cage saying,
"Gives kisses. Can bark, fetch & retrieve at same time. Talented. Sweet young boy."
You can't help but fall in love with him.