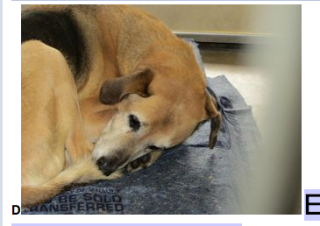 From: Lisa Cossettini <lisagab@earthlink.net> Date: Fri, Dec 23, 2011 at 9:15 PM
Subject: Very Urgent!! Very sad boy!! Baldwin Shelter, CA -- GSD X Extremely Urgent !!..12-22-11..
AT BALDWIN SHELTER 626-430-2378.
BEAUTIFUL GERMAN SHEPHERD/ GOLDEN RETRIEVER MIX.. HE NEEDS YOUR HELP TO GET TO SAFETY ......
PLEASE CONTACT Baldwin Park Facility 4275 Elton Street, Baldwin Park, CALIFORNIA PLEASE CALL 626 430 2378
12-22-11...OWNER HAS NOT RECLAIMED THIS BEAUTIFUL BOY, HE IS SO VERY SAD !!! HE CAME INTO THE SHELTER AS A STRAY...ON DEC. 16TH..
TO SAVE HIS LIFE !!!!..
EXTREMELY URGENT TO SAVE HIS LIFE !!!!!...HIS TIME IS RUNNING OUT !!!
Available Dogs - Baldwin Park Shelter
A4374900
I am a 2 yr old male gold/black German Shepherd/Golden Retriever mix. ...