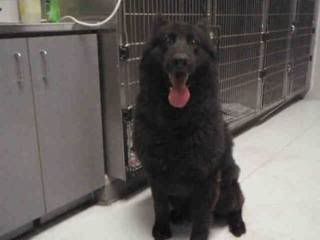 From: Katya Lidsky <katyalidsky@gmail.com>
>
http://www.petharbor.com/get_image.asp? ... TION=LACT2
> Mirja, a kind volunteer at West LA Shelter, is networking this beautiful big boy, Rudy!
> This gentle giant was surrendered by a man who wept...he wept because he was ill and could no longer care for Rudy, all his loved ones turning their back on this dog. Rudy is good with other dogs, cats and all people.
>
> Please help this gorgeous boy waiting for just one friend in the world to save him.
> Contact
MBishop355@aol.com
if you have questions, or better yet, run to West LA Shelter and save him.
> Thank you for networking.
>
>
> From: <MBishop355@aol.com>
>
> Rudy is an amazing dog. Please network him so we can get him out of the shelter.
>
>
> RUDY
>
> A1233080
>
> "He needs love! He's large but gentle and he needs love!" Those were the words that Rudy's owner wrote when he relinquished Rudy to the West Los Angeles Animal Shelter on July 19, 2011. He was ill and could no longer care for his 6 yr. old Belgian Sheepdog. How heartbreaking that must have been for him and for Rudy who now hopes that someone will see what a magnificent dog he is and want him for their own.
>
> Rudy is a big boy weighing in at 96 lbs. He has a lush, silky coat and his recent visit to the groomer brought out the shine and luster in that coat. He is a breathtakingly beautiful dog who is described as being friendly with people, dogs and cats. He loves people and is happiest when he can be with his human friends. He is exceedingly gentle and well behaved in the play yard. He loves to be brushed but more than anything he just likes to hang out.
>
> Rudy waits patiently for the special someone who will look at him and know that he is the dog for them. He needs a forever home. Please help Rudy!
>
>
>
> West LA City Shelter 310-207-3266 Tues-Sat 8-5, Sun 11-5
>
> 11361 West Pico Blvd., Los Angeles, CA 90064
>
> Contact: Samantha Westbrook, NEW HOPE COORDINATOR
>
> 213-485-0494 / CELL 213-792-5811
aninewhopewla@lacity.org
.