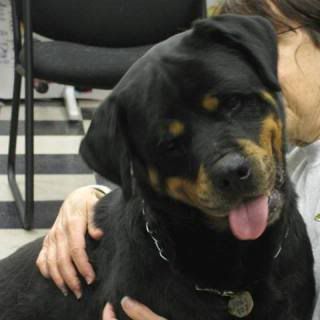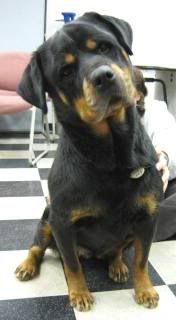 from Andrea:
PLEASE HELP US FIND A HOME FOR LOVELY WHERE SHE WILL BE
CHERISHED FOR THE GREAT DOG SHE IS.
SHE'S HAD ROTTEN LUCK SO FAR--IRONIC GIVEN HER NAME. SHE WAS DUMPED IN A SHELTER, ADOPTED INTO A QUESTIONABLE HOME, THEN DISCARDED AGAIN.
UNLESS WE GET HER OUT QUICKLY, SHE WILL BE GONE.
WE ARE DESPERATE TO SAVE HER LIFE. BUT WE NEED TO ACT NOW!
Lovely is one of those dogs who, when I look at her, makes me wonder how anyone could bring themselves to kill her. She is so trusting and wants nothing more than to be your companion.
IF YOU CAN HELP US HELP LOVELY--RESCUE, ADOPTION, DONATION--PLEASE CONTACT ME ASAP. WE WILL DO EVERYTHING WE CAN TO FIND HER A NEW LIFE IN A NEW HOME.
LOVELY IS ALREADY SPAYED SO SHE CAN GO STRAIGHT HOME.
Here are her details:
A106183: Lovely, age 6, wt: 70lbs.
PLEASE LET ME KNOW IF YOU PLAN TO SAVE LOVELY.
WE CARE ABOUT WHAT HAPPENS TO HER.
Here is contact info for the shelter (Tomika doesn't work Mondays):
SLA direct lines: 213-485-0117, 0119 (Phones answered 24/7; please get the name of the person you talk to.)
Tomika Johnson, New Hope Coordinator:
Cell: 323-270-4047
ani.newhopesla@lacity.org
(works Tues.-Sat.)
Kennel co-supervisors Matthew Spease & Martha Lopez on their direct line: 213-473-4378
Martha.Lopez@lacity.org
martha's cell: c.(213)792-8859
matthew.spease@lacity.org